Job Pending

This posting has a start time in the future. Applications are not being received yet and this job does not show up on the main job list yet. Please check back soon.
| | |
| --- | --- |
| Position Type: | Full-time |
| Location: | London, ON |
| Date Posted: | Nov 14, 2024 |
| Public transit accessible: | Yes |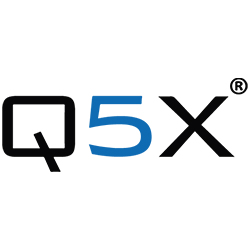 Job Description

Case Maker/Assembly Work

The candidate will work with the production team to assemble our lineup of specialized, moulded rubber products under the supervision of the Production Lead and/or R&D team to prepare moulds, pour cases, and finish end products to tight specifications. The position does not require any specific education or previous work experience and caters to anyone interested in repetitive hand-crafted hobby work to precise standards. This is a full-time position based out of our London ON facilities.

Skills, Abilities & Qualifications
The ideal candidate will be someone who:
• enjoys repetitive, hands-on, and process-driven work,
• is capable of precise replication of end products to a high-quality standard,
• has a strong work ethic and ability to work independently and as part of a team,
• is great at repetitive work, while also good at multitasking, and
• has a high attention to detail

Prior experience with any of the following is an asset that should be highlighted in the cover letter:
• Making moulds, or general assembly work,
• Specific hand-crafting skills,
• Ability to learn new processes quickly,
• Prior experience working in a multi-functional team and collaborating well with others
• Meeting production quantity, quality, and timeline targets

To apply, please send cover letter and resume to Jobs@q5x.com with the subject line "Case Maker"