| | |
| --- | --- |
| Reference #: | 21959 |
| Position Type: | Full-time |
| Location: | London, ON |
| Date Posted: | Sep 14, 2021 |
| Experience: | 1 Year |
| Education: | College Diploma (3 years) |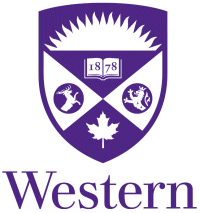 Job Description
Since 1878, Western University has been committed to serving our communities through the pursuit of academic excellence and by providing students, faculty, and community members with life-long opportunities for intellectual, social, and cultural growth.  We seek excellent students, faculty, and staff to join us in what has become known as the "Western Experience" - an opportunity to contribute to a better world through the development of new knowledge, new abilities, new connections, and new ways to make a difference.
To implement secure, cost effective and innovative computing technology solutions for our business partners. To provide attentive, friendly, high quality technical support to our customers, solving their issues in a timely fashion.
 The Web Developer takes direction from senior team members of the Housing & Ancillary Services' Web Team, under the supervision of the Manager of Software Development. The incumbent codes, tests and maintains web and mobile-based applications, content management systems (CMS), and information systems. The Web Developer will provide first level support for many applications and assist with the development of project documentation for use by the web team and client. Each member of the Housing and Ancillary Services Information Technology (HASIT) team is committed to providing a safe, reliable and secure computing and mobile environment for all users.
Qualifications
Education:
-   3 year Community College Diploma in a software development related field
-   University degree in computer science, software engineering or related discipline is preferred
Experience:
-   1 year of web application programming and CMS development experience in a business environment
Preferred Experience:  
-   2 years of web application programming and CMS development experience in a business environment
-   Drupal development experience in a business environment
-   Mobile-friendly application development experience
-   Work experience in a higher education environment
Knowledge, Skills & Abilities:
- Fundamental understanding of the concepts and application of web software development principles and object-oriented programming, including methodologies and frameworks
- Familiarity with software development tools including integrated development environments (IDE), graphic editors and version control software
- Knowledge of implementation and integration of multiple web technologies, including programming languages, application programming interfaces and development standards
- Experience using PHP, JavaScript and CSS frameworks
- Knowledge of SQL best practices and optimization
- Experience developing website and applications in a content management system (CMS)
- Strong knowledge of web accessibility standards, programming security practices and browser/device website compatibility and optimization
- Demonstrated understanding of usability principles and ability to create easy to use, intuitive web application interfaces for the end-user
- Fundamental knowledge of relational databases
- Ability to independently study technologies and coding techniques identified by project leads or required by project implementations
- Excellent communication skills to effectively communicate technical and non-technical information
- Ability to prepare and make small presentations to colleagues and clients
- Ability to investigate defined issues with uncertain cause, and to maintain an organized and effective personal work environment
- Ability to foster and maintain relationships within, across, and external to organizational boundaries
- Ability to follow project management best practices as defined by the unit
Interested applicants are asked to visit: https://recruit.uwo.ca to apply online to job reference #21959 by midnight on October 4, 2021.
The University invites applications from all qualified individuals. Western is committed to employment equity and diversity in the workplace and welcomes applications from women, members of racialized groups/visible minorities, Aboriginal persons, persons with disabilities, persons of any sexual orientation, and persons of any gender identity or gender expression.

Accommodations are available for applicants with disabilities throughout the recruitment process. If you require accommodations for interviews or other meetings, please contact Human Resources at hrhelp@uwo.ca or phone 519-661-2194.