| | |
| --- | --- |
| Position Type: | Full-time |
| Location: | London, ON |
| Date Posted: | Dec 01, 2021 |
| Experience: | 1 Year |
| Positions: | 4 |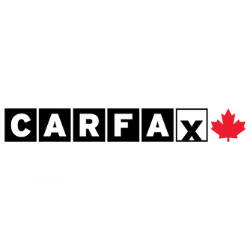 Job Description

Junior Developer 
Junior Developer
Do you thrive in fast-paced technical environments and have a strong attention to detail? Are you eager to have a career where you are encouraged to meet your potential and have the opportunity to grow? If you answered yes to these questions – we want you on our team!
About Us
CARFAX's mission is to help millions of people shop, buy, own or sell used cars with more confidence. As a leader in vehicle history and valuation, CARFAX provides impartial and comprehensive information for consumers and the automotive industry. CARFAX's Canadian headquarters supports North American product development, drawing on billions of data records from thousands of sources, CARFAX products enable used vehicle buyers and sellers to make informed decisions. CARFAX is consistently recognized as a top employer and business. CARFAX is a part of IHS Markit, (NYSE: INFO), a world leader in critical information, analytics and solutions. Find out more at www.carfax.ca and connect with CARFAX on Instagram, Facebook and LinkedIn.
Working Here
At CARFAX Canada, you're not just another employee. You're a critical contributor to the big picture and rely on data when making important decisions. You have a future mindset and are motivated to grow with us. You have a thirst for learning new things and building your skillset. You dream big and chart your own career path. You don't settle for what's quick and easy because you value quality. You know that the best teams are built on trust, so you use your voice to collaborate and create real change. You believe in taking the time to celebrate wins and have fun. You know leading a balanced lifestyle in a supportive work environment is important. You're not just another employee. You are a CARFAX Canadian!
Job Details
You are a computer science enthusiast with exceptional communication skills. This is an excellent opportunity for an extremely detail-oriented, organized, people-oriented candidate to excel and grow your career.
In addition to the above, interested candidates must be able to articulate effectively, maintain composure and act as trouble-shooters who are passionate about finding solutions to problems.
You would report to one of our Development Team Leads but would work closely with Intermediate and Senior Developers.
Position Responsibilities
-          Application development in C#, SQL and JavaScript
-          Design and code production-ready applications in an agile process
-          Contribute in tasking out stories with the Product Owner on the team
-          Create unit and integration tests
-          Work with systems team to ensure proper rollout strategy and configuration
-          Work with development team to define and promote coding best practices
-          Perform code maintenance on existing applications
-          Work with QA to ensure testing requirements are met
-          Write and maintain technical documentation
-          Participate in sprint planning with team members
-          Compile and produce large datasets for our Data Management Team
Education and Experience Required
-          College diploma or university degree in computer science or information sciences
-          Minimum of 2 years of computer programming experience
-          Programming and technical computer skills in C#, MVC, JavaScript, SQL, and Visual Studio
-          Experience with jQuery, RESTful web services, Source Control (GIT or TFS preferred), automated testing and deployment
-          Knowledge of Azure micro services, dependency injection, and SOLID design principles and patterns are considered assets
-          Excellent time management
-          Strong ability to multitask and handle change
-          Sharp attention to detail
-          Proven communication skills with technical and non-technical team members
-          Superior organizational and planning skills
-          Great team player with ability to work individually
-          Collaborative and innovative problem analysis and problem solving
CARFAX's Canadian headquarters are located in London, Ontario at the historical landmark 100 Kellogg Lane. We're proud to offer competitive pay, benefits and bonus, RRSP matching, maternity leave top-up, health and wellness initiatives, social events and a 4-day work week in the summer.
If you are interested in applying for this position, please visit our website: carfax.ca/careers. Applications will be accepted until December 3, 2021. We're committed to providing accommodations for people with disabilities. If you require an accommodation during the application or selection processes, please advise in your cover letter.
We thank all applicants for their interest; however only those selected for an interview will be contacted.
Not exactly the position you were looking for, but still want to join our awesome team? Visit our careers page to learn more about us and to see our other job openings!